KCC provides the most convenient cross-chain asset transfer service. It will enable users to bridge assets from different blockchains to our KuCoin Community Chain (KCC).
Using KCC Bridge, users can transfer tokens from different networks to the KuCoin Community Chain with the KCC Bridge.
The networks available currently are KuCoin Community Chain, Ethereum, Avalanche, Binance Smart Chain, Polygon, and Fantom Opera. Therefore, you can easily connect your Metamask wallet to this protocol and bridge between any of the blockchains mentioned.
To detail a specific bridge example, let's assume that you are looking to transfer Tether (USDT) from Ethereum to KuCoin Community Chain via KCC Bridge.
1. Visit the KCC Bridge website
2. Click 'Connect your Wallet';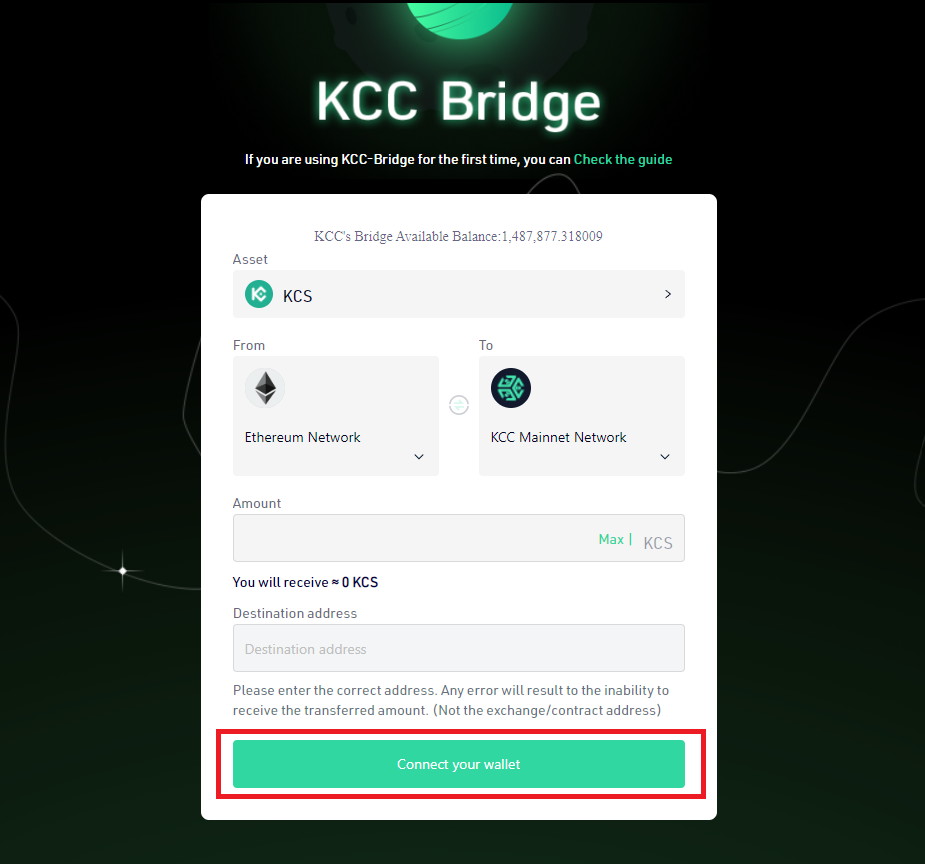 3. Select the asset for the desired token (in this case, USDT) from the "Asset" dropdown;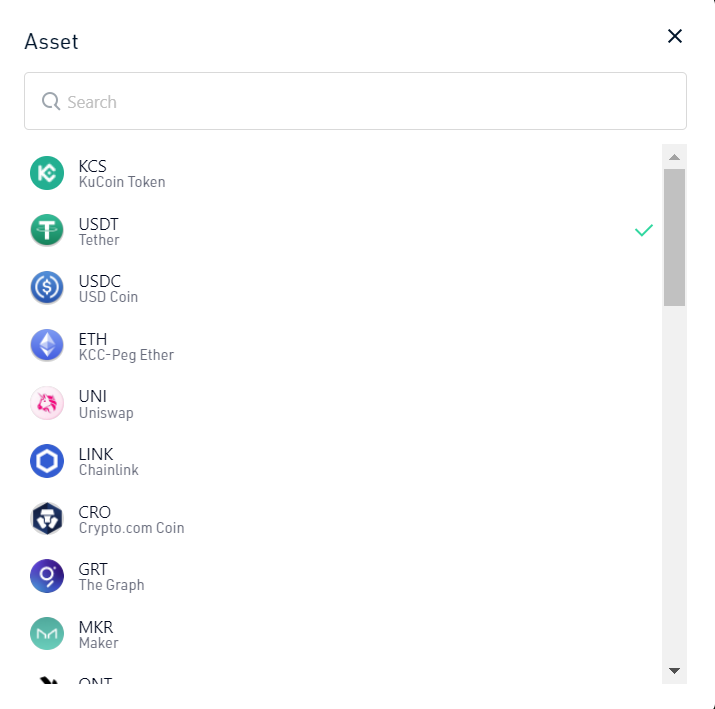 4. Select "Ethereum Network" in the "From" section, then select "KCC Mainnet Network" in the "To" section;

5. Enter the amount that you want to send. You should see an image like the one below. Then click "Approve" to complete the transaction;

6. A transfer confirmation window will open. Please recheck all the details and click "Transfer".
Finally, you can follow similar steps to transfer any tokens we supported to the different supporting networks.