Hello, everyone! I am KuCoin Community Chain, and you can call me KCC. My birthday is the 16th of June, starting in 2021, and I am now a one-year-old public chain. As the public chain of the global top 5 crypto exchanges, KuCoin, I am born with a cutting-edge block technology background and the best technical team, making me perfectly compatible with EVA. But, of course, I have not forgotten my mission: aiming to solve the network latency and high gas fees of Ethereum and providing community users with a higher-speed, more convenient, and lower-cost blockchain experience. Thus, last month on my birthday, I held the KCC Validator Election for further decentralization and stability to share the joy and benefits with you!
Don't underestimate me. I am not just an ordinary infrastructure of the KCS ecosystem. On March 29, 2022, I co-released the KCS white paper with the KCS Management Foundation. In the white paper, it is noted that I am an important layout in the KCS ecosystem. My development will help improve the decentralized infrastructure of the KCS ecosystem and enrich the integrity of the ecosystem.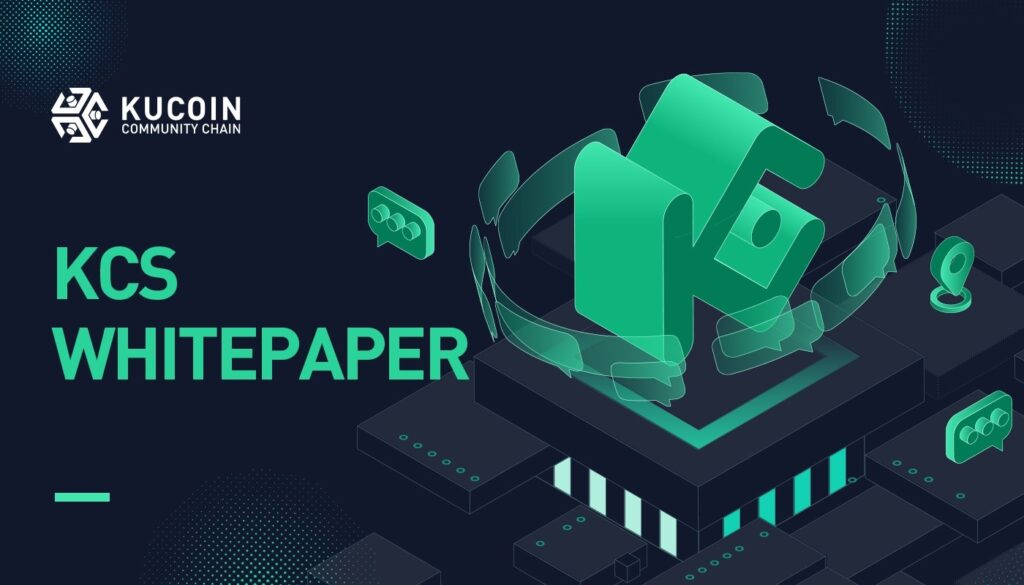 In other words, I represent a key step towards decentralization beyond the integration of open-source blockchain communities. Therefore, I welcome the talents and the elites all over the world to join our family and work with the community members to promote the development of the KCC ecosystem and blockchain technology.
So, Who Initiated and Developed the KCC chain??
KCC is a blockchain project initiated and developed by core members of the KCS and KuCoin Development Community.
At the same time, KuCoin's core team, the KCC GoDAO Foundation, investment institutions, angel investors, and representatives of the KCS Holder Community co-established the KCS Management Foundation. In the future, KCC GoDAO will gradually replace the KCS Management Foundation to empower and facilitate the development of the KCS ecosystem once the basis has been set up.
My birth has started a new era for the KCS ecosystem by bringing rich usage of decentralized applications. I will focus on the following areas:
Connecting the centralized and the decentralized world
Building a global and open developer platform
Building a decentralized autonomous community
Building cross-chain interoperability protocols
Expanding performance and capacity to handle the demands for greater scale
In terms of the future roadmap, I will gradually move from the era of EVM-compatible 1.0 and 2.0 toward a cross-chain 3.0 ecosystem compatible with multiple chains and multiple assets. In terms of technology and innovation, I will focus on building infrastructures suitable for large-scale usage and development, building a lower-cost layer 2, building a KCC SDK for developers, and also developing intrachain and interchain protocols with greater privacy. In terms of a cross-chain ecosystem, I will gradually support the interchain transfer of multiple assets to support interchain DeFi, games, Web3.0 ecosystems, and cross-chain accounts.
The KCS Management Foundation will build a Web3.0 ecosystem with me as the center. The KCS Management Foundation will actively explore the following areas as well:
Building, funding, and supporting Web3.0 teams as early developers, promoters, and contributors
Establishing a Web 3.0 Incubation Fund to accelerate the construction of the Web 3.0 ecosystem
Building the KCS-Web 3.0 community and exploring Web 3.0 together with all KCS holders
So, how about me, a public chain of KuCoin Exchange?
I am still young, my on-chain projects cover multiple sectors, such as decentralized exchanges, wallets, Defi, NFT, DAO, GameFi, etc. Currently, problems such as low performance and high cost of the public chain adoption have impacted the user experience, becoming one of the problems that hinder the large-scale application of blockchain technology. But I can deal with these challenges. I introduced the Proof of Staked Authority (PoSA) consensus mechanism and reduced the block confirmation period to 3 seconds to improve the processing power and performance on the chain. It means faster transaction confirmation and higher transaction performance.
KuCoin Tokens (KCS) are used as the sole fuel for KCC to reduce transaction costs. Users just need to pay a little KCS as a gas fee when trading. In addition, I am compatible with Ethereum and ERC20 smart contracts, which both offer extremely low migration costs for projects.
I have also already launched a series of ecosystem incentive plans, including the Grands Program, KCC Validator Election, etc. For instance, this year, I launched the $5,000,000 Ecosystem Accelerator Program for discovering and supporting KCC's elite projects from multiple streams and channels. As the initial stage of the program, I launched the Unicorn Contest on March 2, 2022, and offered massive rewards and incentives to the most outstanding projects. This also included an opportunity to enter an accelerator/incubating process from KCC GoDAO as well as any one of the event's sponsors/partners, up to around $10M in liquidity support, marketing support from me and KCC GoDAO ambassadors, and helping all projects increase their exposure.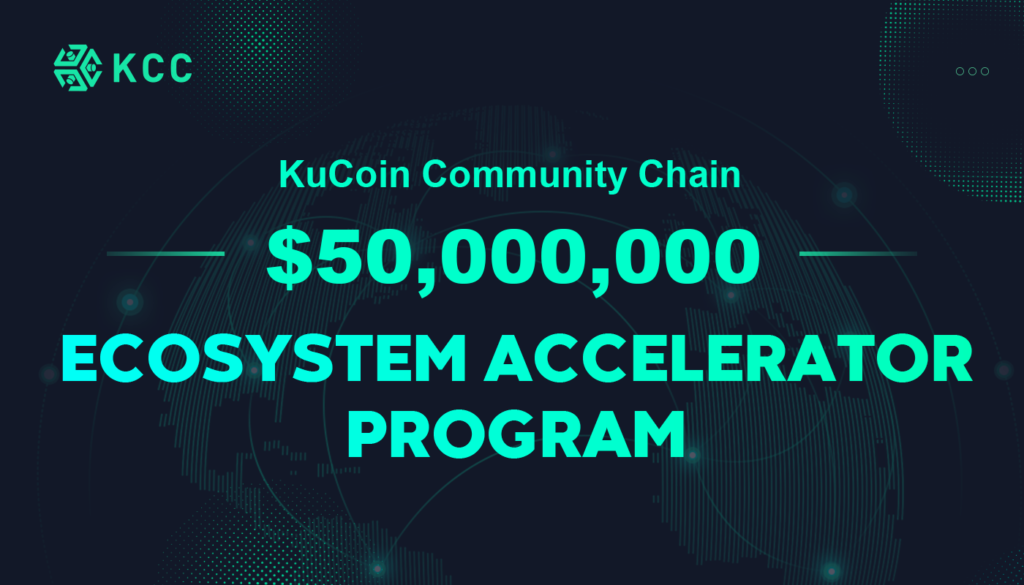 While cooperating alongside many mature and excellent projects, I have also deeply incubated some innovative new project stars like MojitoSwap and Torches Finance. After the first listing of MojitoSwap's native token, MJT, on KuCoin Exchange, it was invested in by KuCoin Labs; Torches, as the decentralized lending protocol that was based on me, brought interesting and easy-to-use gameplay to the on-chain DeFi space after its launch. It also is expected to have deep collaboration with the KCS ecosystem in the future.
Leandre, the core member of the KCC GoDAO Foundation, said, "KCS will work as a bridge connecting centralization and decentralization by uniting the KuCoin and KCC community. We aim to create a complete KCS self-circulating ecosystem to bring blockchain from the geeks to mass adoption with KCC community support."
I have never forgotten the original intention. As a public chain, I am gradually bringing blockchain technology to a wider world with the help of community members. I will welcome more elites, blockchain fans, and even ordinary people from all over the world to join the decentralized world. Through the cross-chain bridge, I will provide creators, developers, entrepreneurs, and ordinary users with various use cases of KCS to gain incentives and convenient asset services and information transmission channels.