When investing in cryptocurrency, users need to use wallets as storage for saving their crypto assets. Crypto wallets are divided into two types: hot wallets and cold wallets.
A cold wallet is a specially built hardware device that is not connected to the Internet. It is considered the most secure type of wallet because it is not only not connected to the Internet but requires hackers to have access to your wallets and the associated password. A hot wallet, on the other hand, is a form of digital storage that you can access on your computer or mobile phone and it is connected directly to the cloud infrastructure.
In this article, we have 6 recommendations for hot wallets that support the KCC Network.
1. Metamask

Metamask is one of the leading crypto wallet and it has a browser extension and a mobile app crypto wallet for accessing both KCC as well as other blockchains, such as Ethereum and Polygon. It is perfect for being used as a beginner wallet because it provides access to nearly all dapps and allows users to make transitions and interact with smart contracts with ease.
2. KuCoin Wallet

KuCoin Wallet is the official wallet of KuCoin with over 10 million global users. KuCoin Wallet aims to build a secure and easy-to-use crypto wallet with the support of the KuCoin ecosystem. Users who use KuCoin Wallet are able to swap, lend, play games, publish content, and purchase NFT collections. In the future, it will also integrate Windvane, a one-stop NFT marketplace, to enable users to buy, store, and view their NFT collections directly within the wallet.
Additionally, as a self-custody wallet, KuCoin Wallet gives users full control and responsibility over their private keys, and its security has been audited by cybersecurity firm, Hacken. Overall, KuCoin Wallet is a popular choice with KCC users for both its simplicity and ease of use.
The KuCoin Wallet APP was officially launched on June 28th. KuCoin Wallet effectively redefines the decentralized wallet, taking you on a brand new Web 3.0 experience. You can get KuCoin Wallet for your mobile here.
3. BitKeep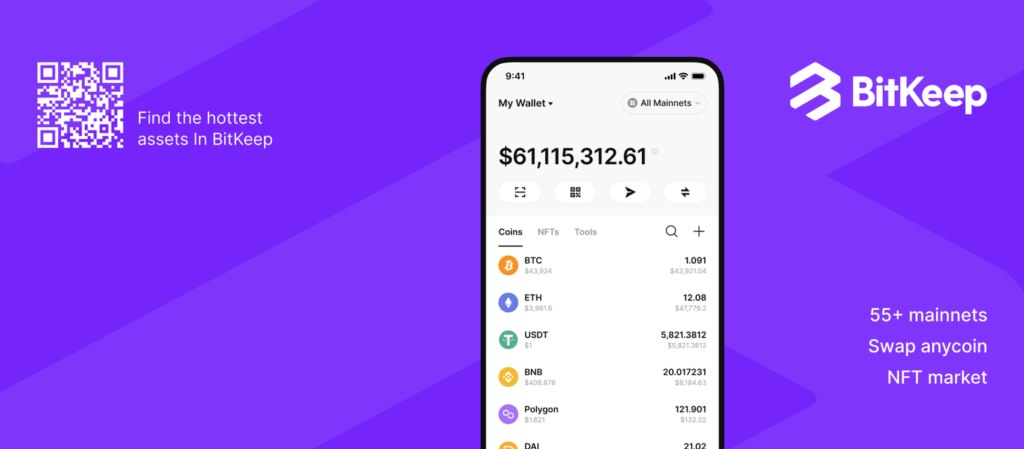 BitKeep is a decentralized digital asset wallet designed to provide a safe and convenient one-stop solution for various featured services, including wallets, cross-chain transactions, and DeFi, along with added NFTs to users around the world. BitKeep offers a browser extension and mobile app crypto wallet for both iOS and Android devices. It supports almost 65+ different blockchains with over 6,000,000+ users and 220,000 crypto assets. This wallet also allows users to trade various assets on DEX.
4. Coinhub

Coinhub is a multi-chain Metaverse, NFT, and DeFi wallet that conveniently supports multiple platforms. It integrates having a wallet with data and finance, mining, trading, and other functions, enabling users to manage multi-chain crypto assets easily. It now supports KCC, ETH, Solana, MATIC, and 24+ other public chains. It has cooperated with more than 800 DAPPs and users across more than 50+ countries and regions around the world.
5. Trust Wallet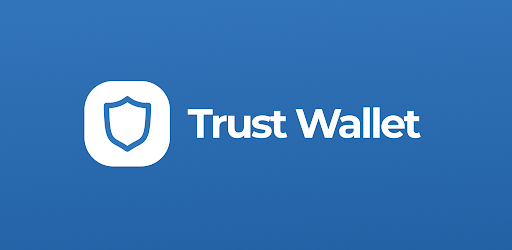 Trust Wallet is one of the best decentralized mobile software wallets that allow users to manage, store, and exchange various cryptocurrencies with simplicity thanks to its ease of use. It is currently used by around 25 million people for their assets. Not only that, but Trust Wallet also supports 65 blockchains and 4.5 million assets.

This program protects your crypto assets against unauthorized access by providing a secure access key and full control over private keys. Trust Wallet can be installed and used on phones with either iOS or Android operating systems.
6. SafePal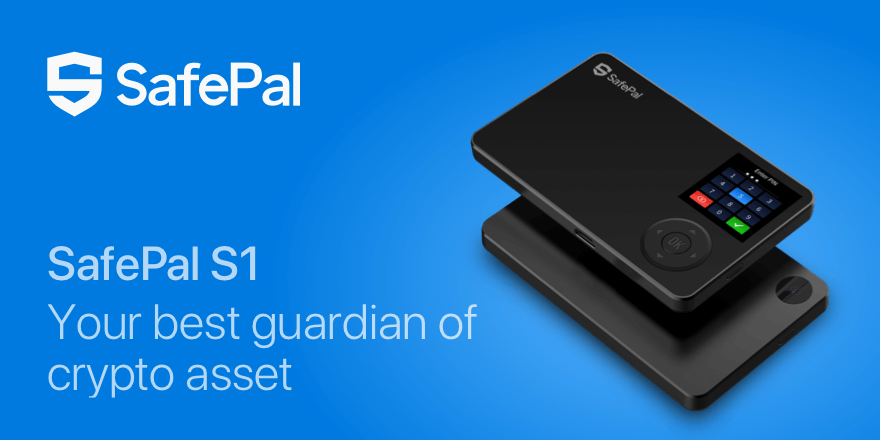 SafePal is a very user-friendly wallet that also has a decentralized mobile wallet app for those with digital assets to manage their cryptocurrency and more in a convenient app that allows them to manage, trade, grow, swap, or simply secure their funds and assets.
Invested and Backed by Binance, this wallet is now used by over 3 million people in over 196 countries. With regular updates every month, this wallet remains secure and easy to use whether you're tapping into KCC, Polygon, Solana, or other blockchains. If you want to access dapps without switching between apps on your phone, Safepal is a great option for both iOS and Android.
When investing in digital assets, securing those crypto assets should be a top priority for all crypto holders. The six wallets mentioned here are trusted and have been used by KCC users globally. Whether you prefer which wallet, make sure you are making a choice that suits your needs.
Related Questions
How to keep your hot wallets safe?
No matter which hot wallets you are using, it is important to keep security top of mind. You will need to store your seed phrases safely. The Seed phrase is a group of random words that are generated by your crypt wallet when you first set it up. You can physically write it down on paper and store them in a safe place like a vault.
Most people prefer to write down seed phrases digitally such as taking photos, putting on an email…etc. because it is possible that your mobile phone or computer is infected and hackers could gain access to your wallets.
How to set up your KCC wallet?
You can refer to our previous article on how to set up your KCC wallet?
This is a community post written by the ARTEM Noah and published on https://news.kcc.io