On July 16, 2021, KuCoin Community Chain (KCC), the public chain of KuCoin Exchange, officially launched its cross-chain bridge, aiming to provide the most convenient cross-chain asset conversion service. The KCC bridge allows native tokens on the other chains to interchangeably transact and circulate on KCC.
There is no transfer fee for users when transferring assets from other networks into KCC, while the transfer fee may still apply if you transfer assets from KCC to other networks.
Users can transfer tokens from various networks to KuCoin Community Chain with the KCC bridge, and now it supports the most mainstream assets, such as ETH, USDT, USDC, KCS, etc.
So how can you bridge from BSC to KCC? There is a detailed tutorial as follows.
1. Visit the KCC bridge page from the KCC official website.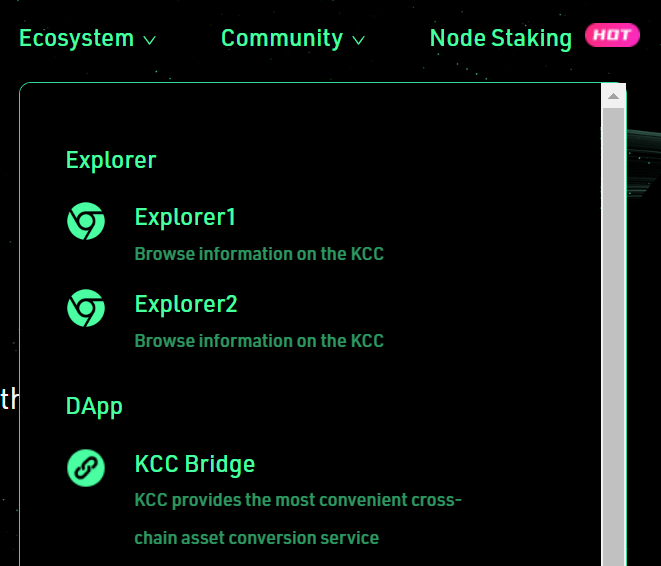 2. Click the "Connect your wallet" button;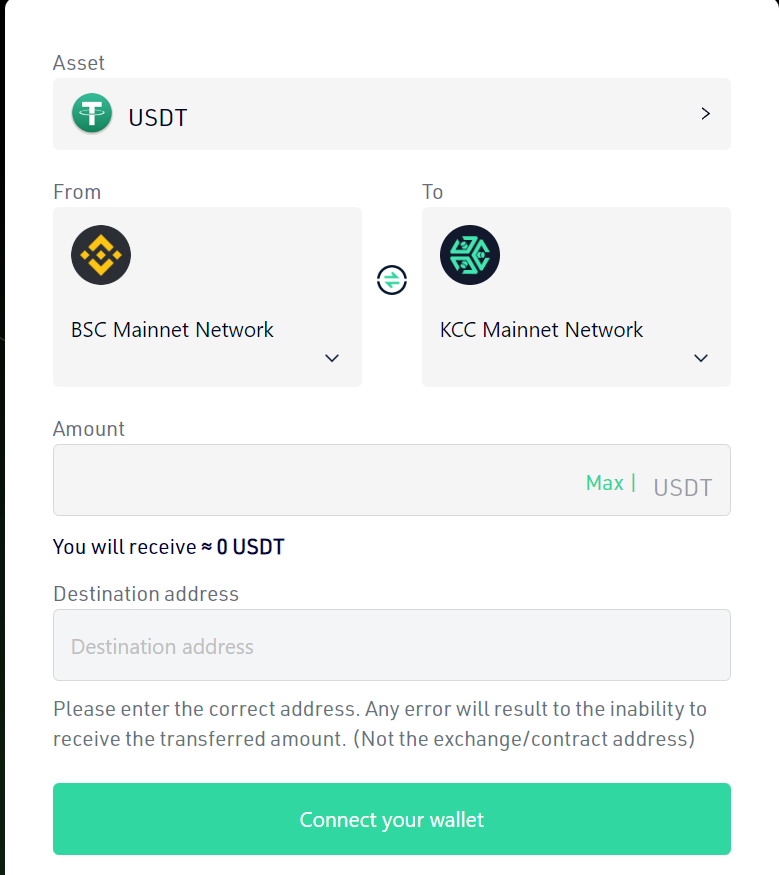 3. Choose one of the assets you want to transfer, and on the following page, choose the USDT as an example.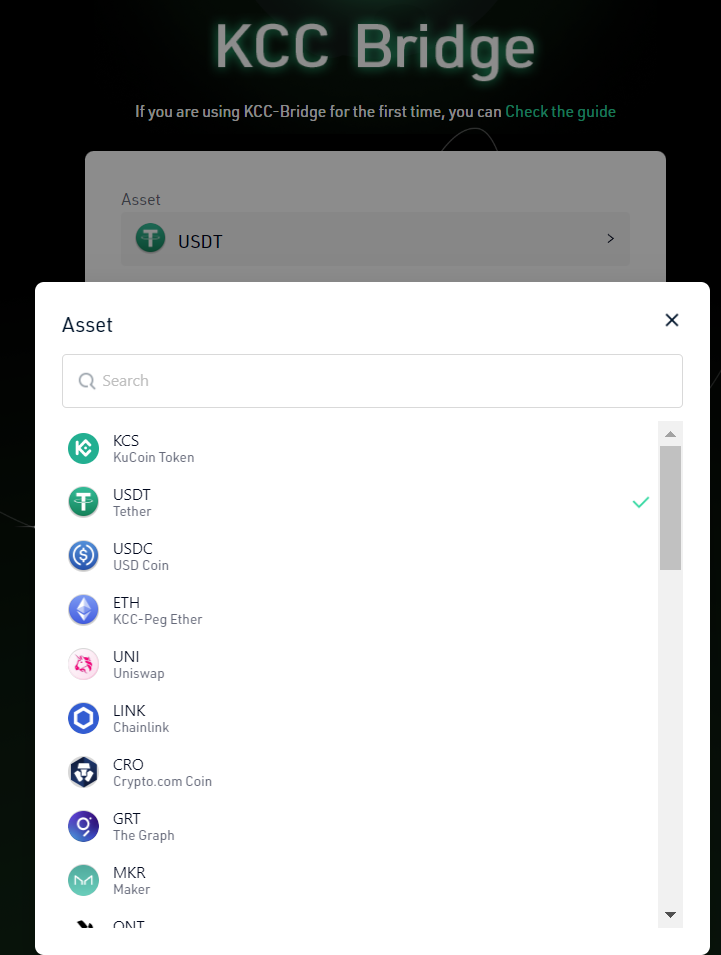 4. Choose the "BSC Mainnet Network" network in the "From" section and select "KCC Mainnet Network" in the "To" section.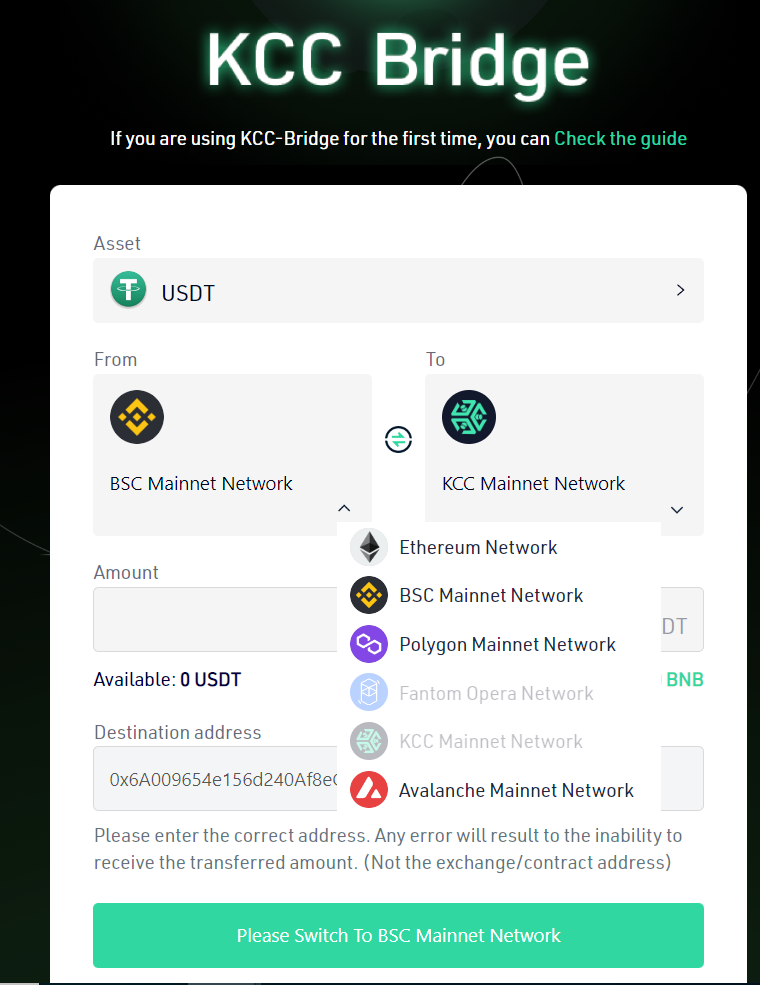 5. Enter the amount of tokens you want to transfer from BSC mainnet Network and then click the "Approve" button to finish the transaction.

6. Finally, a transfer confirmation pop-up will appear. Please double-check all the detailed information and click the "Transfer" button.
We appreciate you for choosing KuCoin Community Chain, and we wish you'll have a wonderful time using it.