Hey guys, here is the KCC Weekly Report (34#) summarizing the recent progress of our chain and the latest news about KCC Projects.
KCC Data Highlight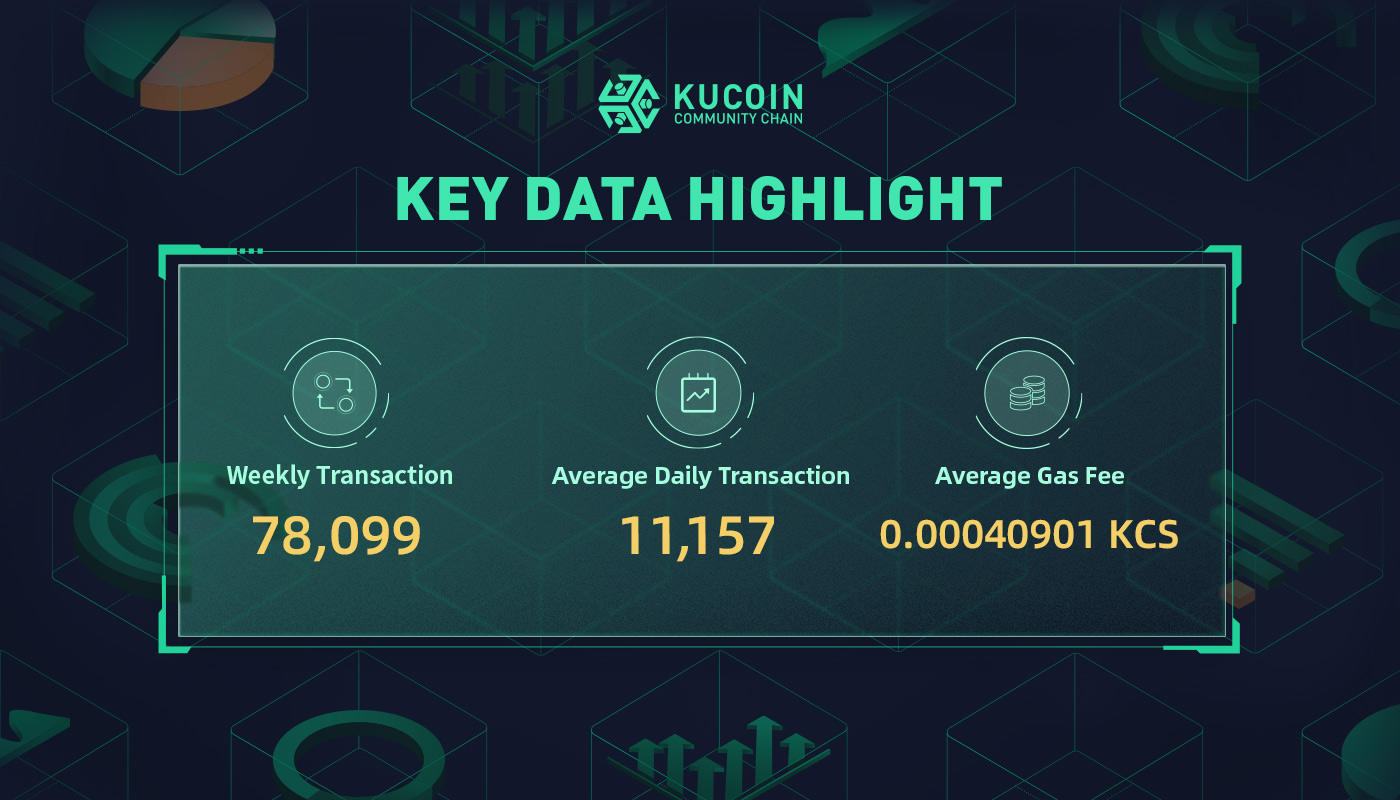 KCC Ecosystem Update
1. Celebrate Ramadan, 500 Limited Ramadan Special NFTs Giveaway
March 23, KCC's official Twitter account announced a Ramadan giveaway, KCC is giving away 500 Limited Ramadan Special NFTs. View more
2. KCC becomes the Diamond Sponsor of Crypto306 Dubai
March 23, Crypto 306 announced that KCC is the Official Diamond Sponsor of Crypto 306 Dubai. View more
3. MojitoNFT Market Public Beta Live
​​
March 22, MojitoSwap announced that the MojitoNFT Public Beta version officially launched on KCC. The public beta phase includes basic functions and interesting activities. After the public beta phase, full functions and larger activities will be launched. View more
4. KuCoin X Paris Blockchain Week: 50 Limited NFT Airdrop
March 18, KuCoin's official Twitter account posted a giveaway of KuCoin, KCC, and PBW.
Users who finished all tasks can get a choice to win the Limited NFT airdrop. View more
5. KuCoin Labs and KCC Co-sponsored PlayZap Tournament with a $20,000 Prize Pool
March 20, PlayZap announced the start of its latest tournaments, co-sponsored by KCC and Kucoin Labs. The tournament will run from today, March 20th, 2023, to April 26th, 2023, and will feature a prize pool worth $20,000. View more

Disclaimer note: This is a weekly report that the core KCC team will be releasing with the support of its community members and partners to provide insights on the network's growth, challenges, and overall observations. If you want us to include any more information or need specific insights please write to us at [email protected]