Hey guys. Here is the KCC Weekly Report (16#) summarizing the recent progress of our chain and the latest news about KCC Projects.
KCC Data Highlight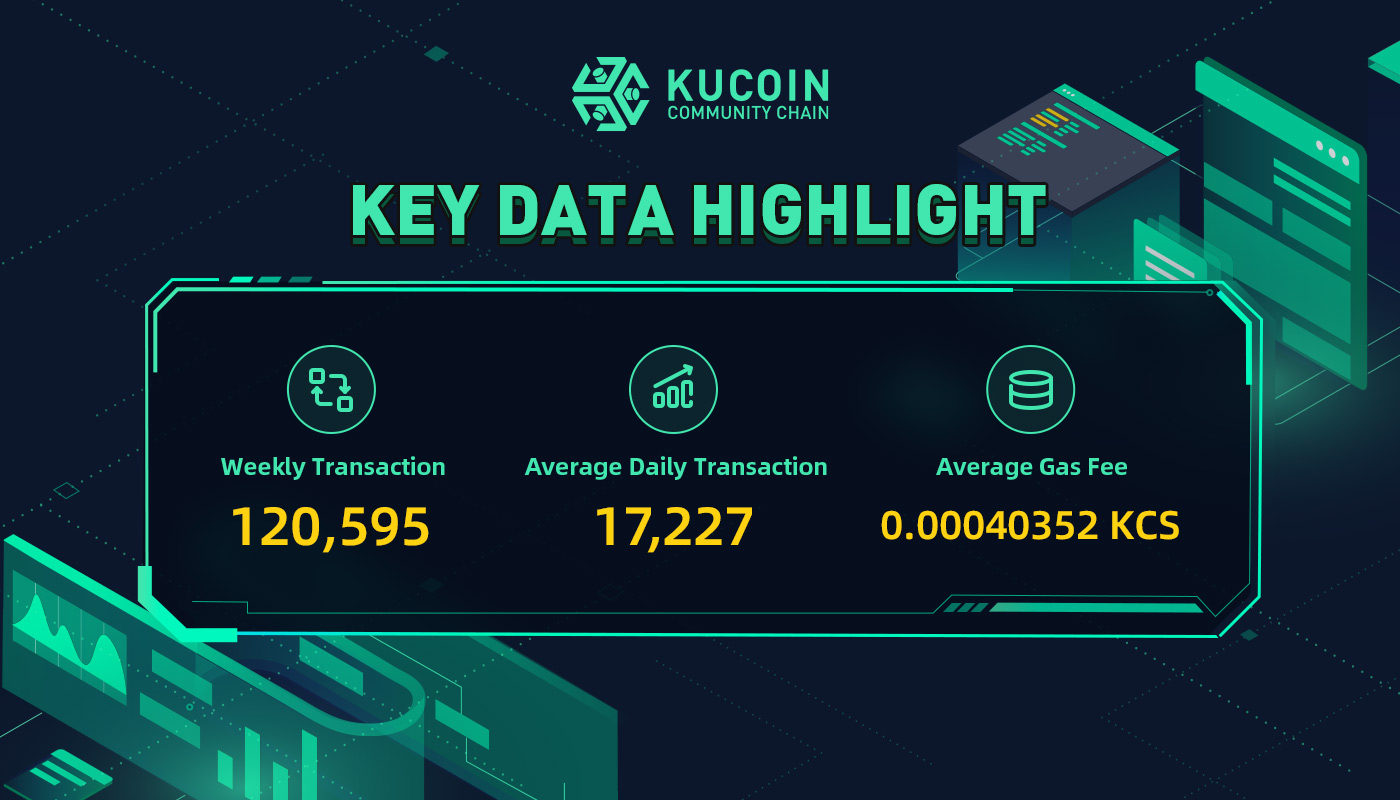 KCC Ecosystem Update
1. "Dungeons and Challengers" is coming, Mint 20+ Limited NFT For Free
The new round of the KCC Beowulf Campaign — Dungeons and Challengers was launched at 10:00 on October 31, 2022 (UTC).
During the new round of the Beowulf campaign, a single address can win up to 13 different NFTs by completing the specified tasks. View more
The tutorial of how to join Dungeons and Challengers
2. KCC has Integrated KuCoin Wallet Extension
KuCoin Wallet has officially launched a Chrome Extension on Nov 1, 2022.
The KuCoin Wallet Chrome Extension is a multi-chain wallet based on the Chrome browser that perfectly transplants functionality on mobile devices.Once launched, KuCoin Wallet Chrome Extension is supported by many DApps from multiple public chains. Among them, KuCoin Community Chain, as an important component of the KuCoin Web3 ecosystem, has realized deep collaboration with KuCoin Wallet. View more
3. KCC was Cohosting the Blockchain Week Afterparty
KCC was cohosting the blockchain week afterparty on Nov 3, 2022. We will show more details in the next post, just stay tuned.
4. DexCheck was launched on KCC
DexCheck announced its association with KCC on Oct 28,2022. DexCheck is an informative and actionable analytics solution for DeFi and NFTs. View more
5. sKCS.io has 300,000 KCS Staked
sKCS.io announced its staked amount exceeded 300,000 and broke a new milestone! View more
sKCS.io is a liquidity staking protocol for KCS on KCC. Users can stake KCS into sKCS.io and receive sKCS. sKCS can be used to participate in other DeFi products to obtain higher returns or unstake back to KCS at any time.
6. MojitoSwap &sKCS.io has Officially Integrated KuCoin Wallet Chrome Extension
Disclaimer note: This is a weekly report that the core KCC team will be releasing with the support of its community members and partners to provide insights on the network's growth, challenges, and overall observations. If you want us to include any more information or need specific insights please write to us at [email protected]