Here is another KCC Weekly Report summarizing the recent progress of our chain and the latest news about KCC Projects.
1. KCC Key Data Highlight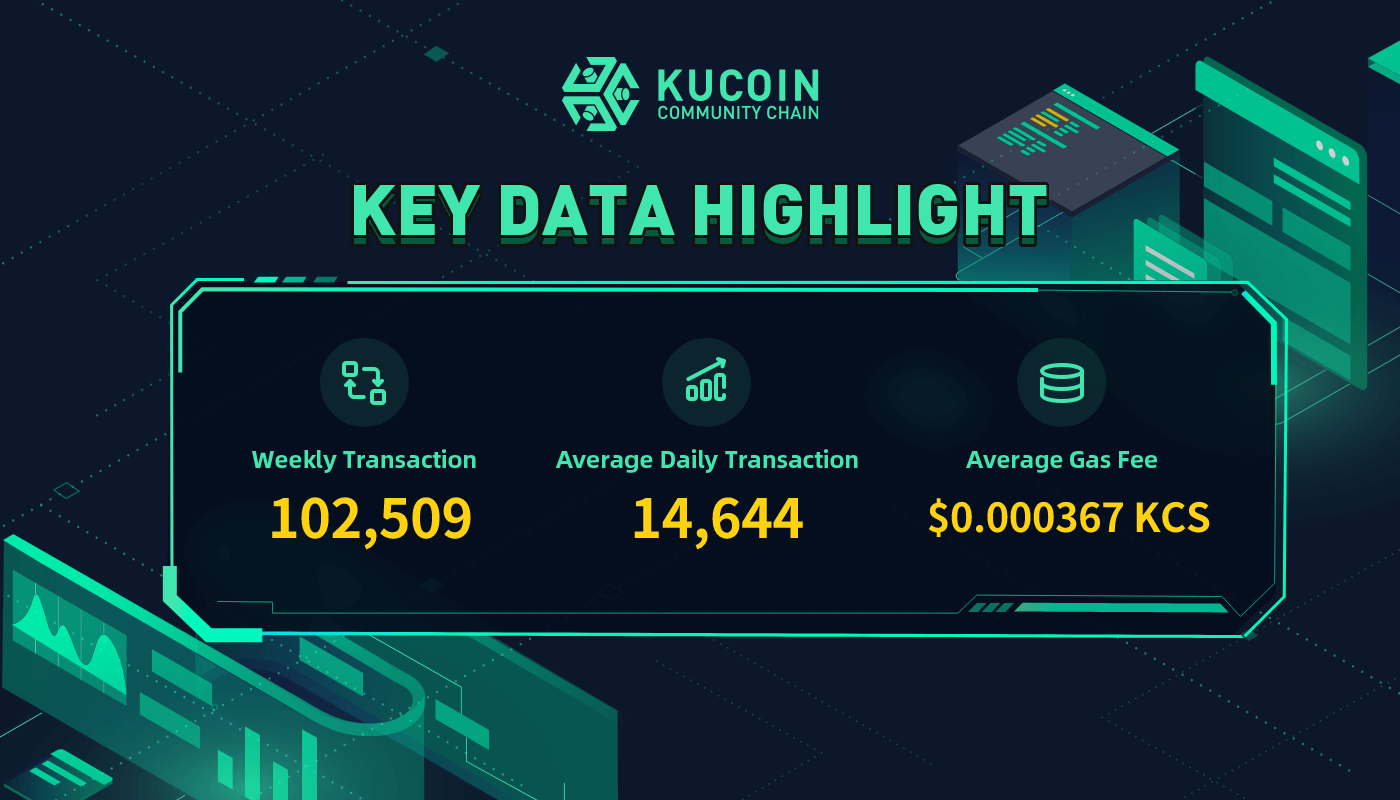 2. KCC Ecosystem Update
Call For Challengers has official launched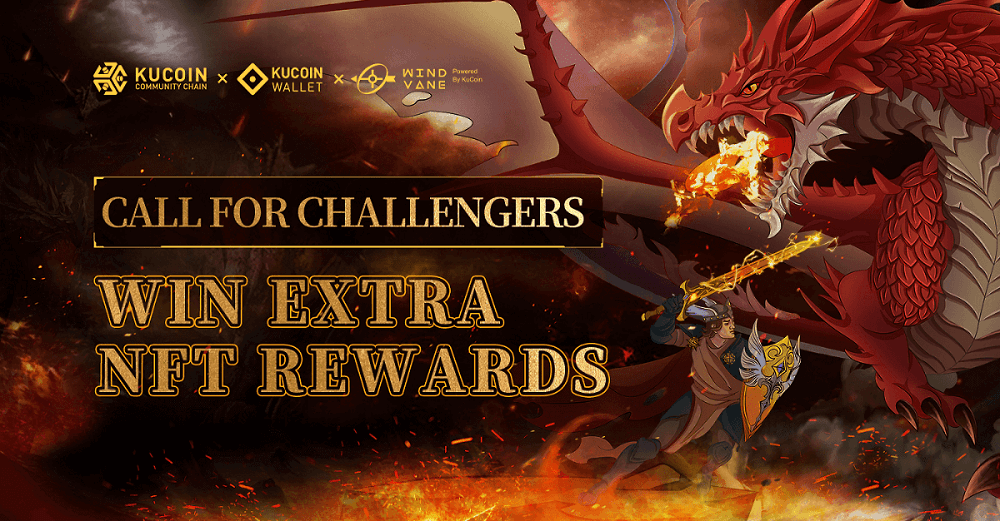 We launched the KCC Beowulf official website at 10:00 on September 20th (UTC). Everyone can join this activity and vote for their favorite projects every day. Challengers' votes depend on how many encouragements points the challengers have. The NFTs dropped for the most voted project will be doubled when launched. All participants who voted for the top 1 project will also be rewarded.
Join Now: https://beowulf.kcc.io/
Tutorial: How to Join Call for Challengers and Get Limited NFT Rewards
KCC Beowulf – Call For Challengers Giveaway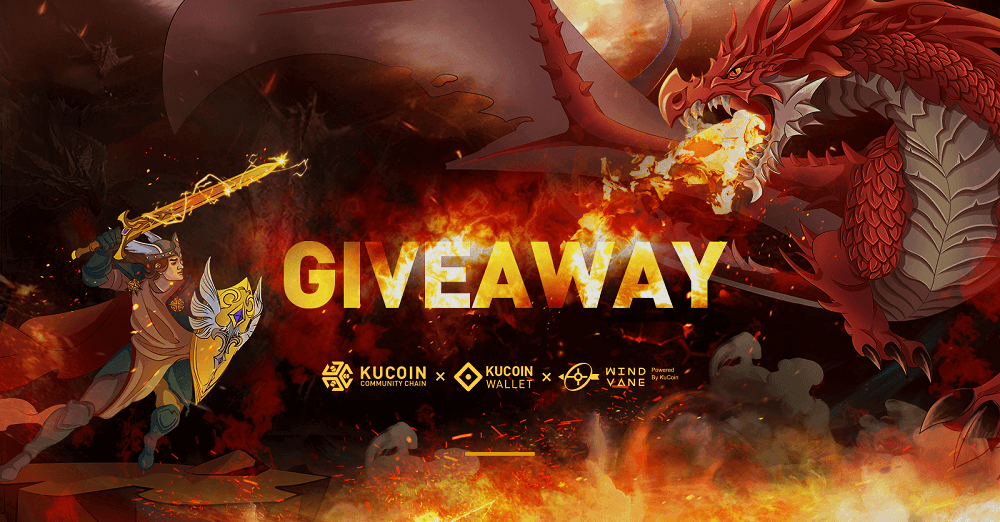 Join the KCC X KuCoin Wallet x Windvane giveaway competition for a chance to share $500 worth of $KCS. Join Now.
🕐Duration: Sep 20th to Sep 25th (UTC)
Rewards:
🌟5 People who refer 30 friends will pick randomly to share $300 worth of $KCS equally
🌟20 winners share $200 worth of $KCS equally
Kucoin Community Chain, Certik, Currin Media are hosting an after-party for Mainnet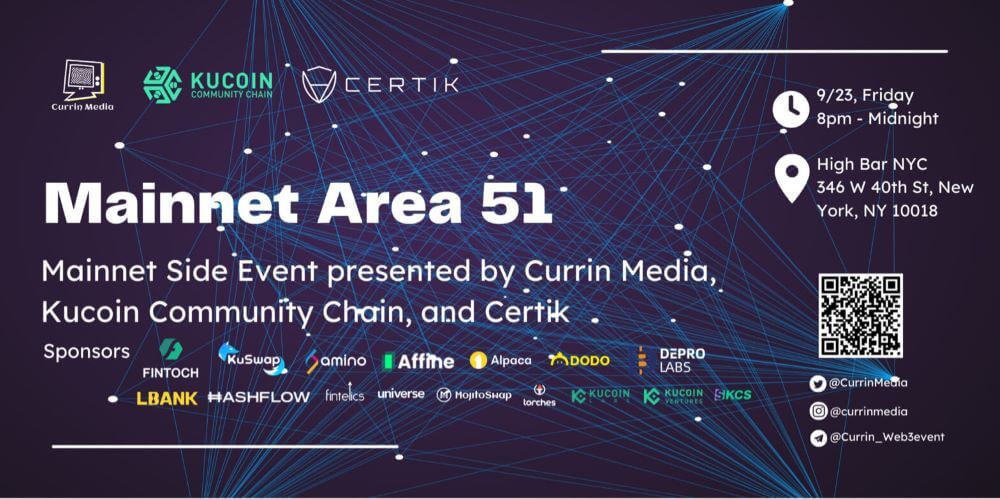 KCC is going to host an after-party along with Certik, and Currin Media for Mainnet.
Date and time: High Bar New York 346 West 40th Street New York, NY 10018
Location: Fri, Sep 23, 2022, 8:00 PM – Sat, Sep 24, 2022, 12:00 AM EDT
Register Here: https://www.eventbrite.com/e/mainnet-area-51-tickets-424762073797
KCC Nigeria x KuCoin Nigeria AMA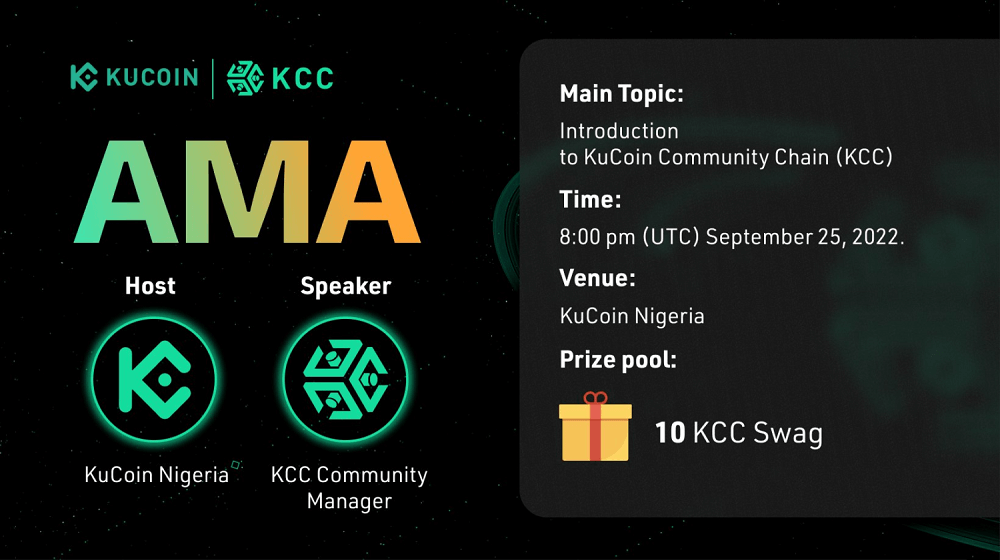 We're going live on September 25 on KuCoin Nigeria.
Time: September 25 at 8:00 p.m.
Host: KuCoin Nigeria
Speaker: KCC Community Manager
Venue: https://t.me/KuCoinNigeria
Mojitoswap has Started Partnerships with MetaMirror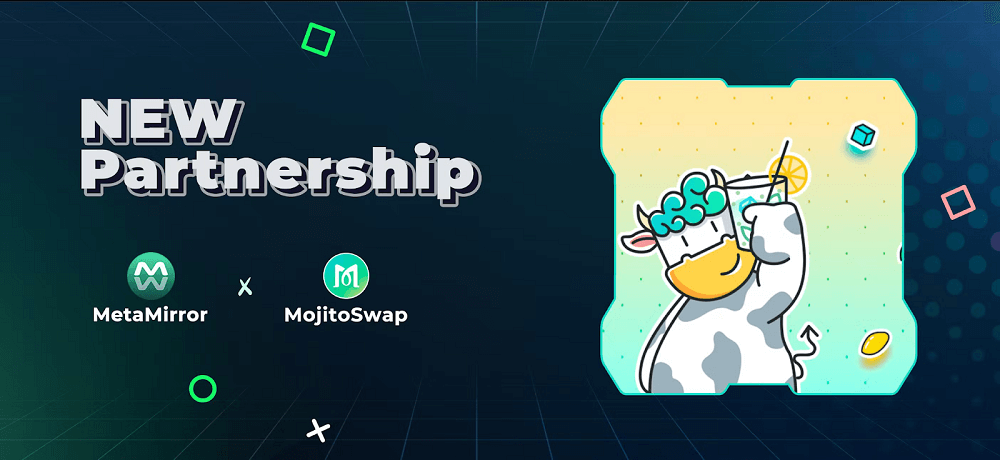 About MojitoSwap
MojitoSwap is the decentralized exchange running on KCC that was founded and centered around the community, and it will progressively become community-owned through the DAO. MojitoSwap aims to be a decentralized exchange with the most comprehensive token listing, the best liquidity, and the highest return on investment.
Join MojitoSwap
Website: https://www.mojitoswap.finance/
Twitter: https://twitter.com/MojitoSwap
About MetaMirror
MetaMirror is a mirror between Web 2.0 ad Web 3.0. It aims to build an extended Web 3.0+ paradigm where data value from Web 2.0 is bridged onto Web 3.0, as well as the emerging Metaverse.
Join MetaMirror
Website: https://mbuddy.metamirror.space/
Twitter: https://twitter.com/Auth3MetaMirror
Disclaimer note: This is a weekly report that the core KCC team will be releasing with the support of its community members and partners to provide insights on the network's growth, challenges and overall observations. If you want us to include any more information or need specific insights please write to us at [email protected]