Here is another KCC Weekly Report summarizing the recent progress of our chain and the latest news about KCC Projects.
1. KCC Key Data Highlight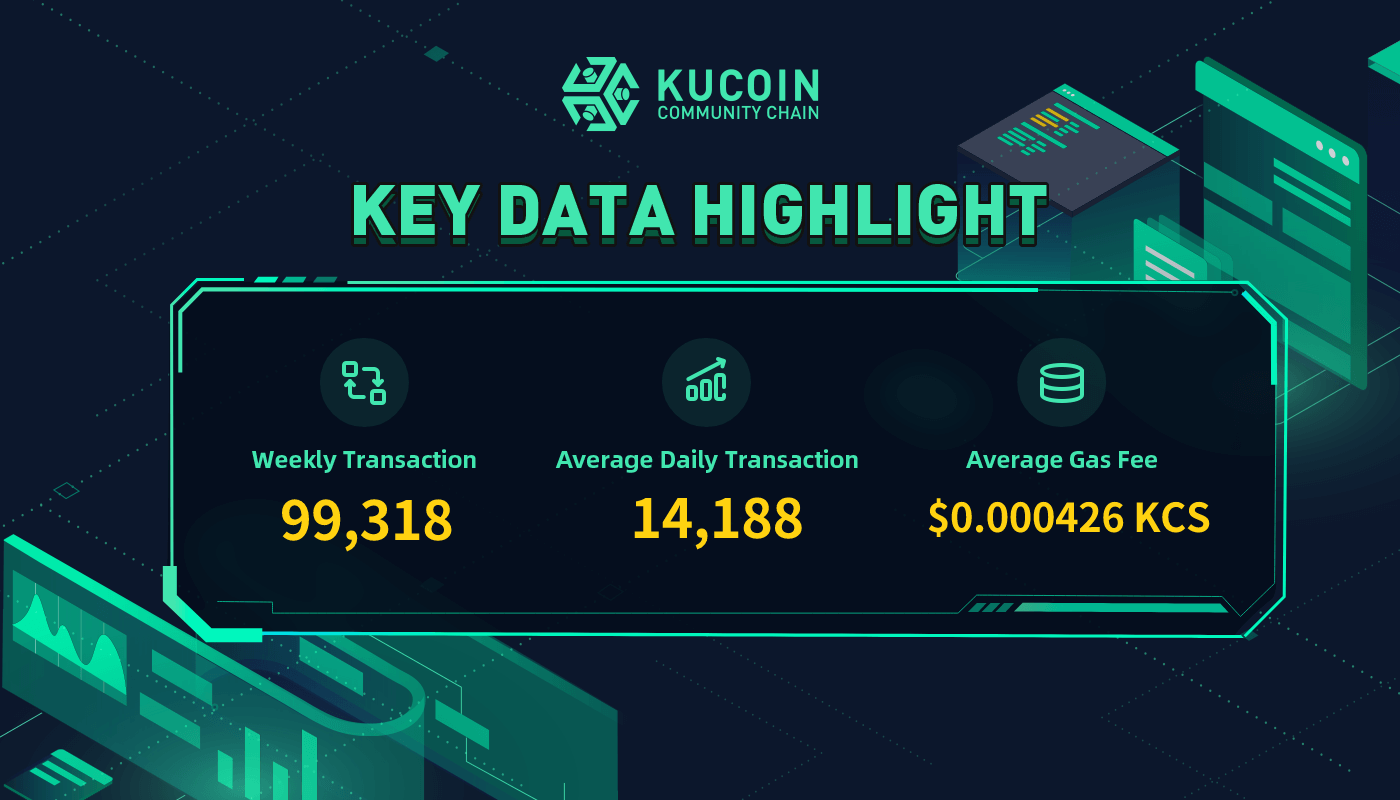 2. KCC Ecosystem Update
KCC Beowulf – Coming Soon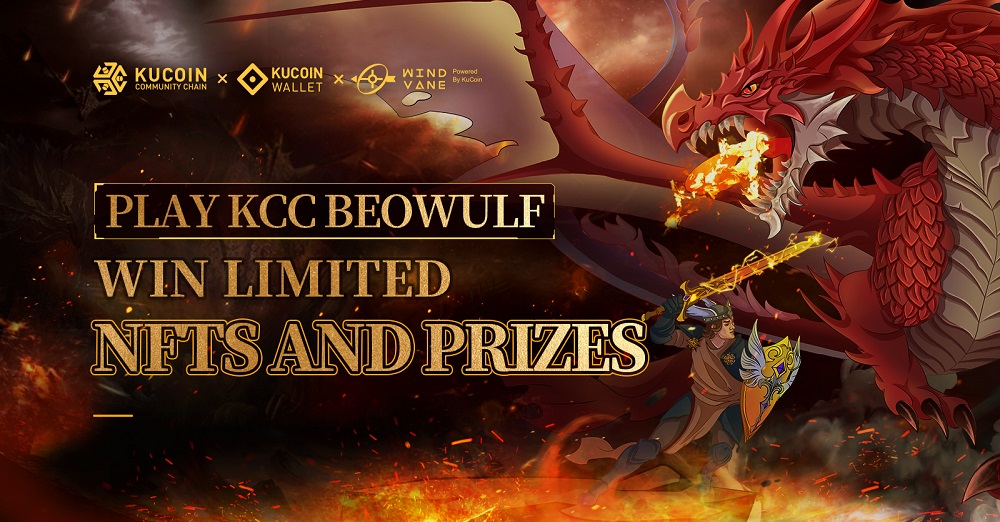 As KuCoin's 5th anniversary is approaching, KCC will together with KuCoin Wallet and Windvane hold the first joint major event of the KuCoin Web3 ecosystem. This event is one of the KuCoin 5th Anniversary sub-events, which will be launched at the same time as the KuCoin 5th Anniversary Event. The pre-event, Call for Challengers will be launched on September 20. Stay tuned.
Event Duration: September 20, 2022, to November 13, 2022 (UTC)
For more information: Play KCC Beowulf, Win Limited NFTs, and Prizes
KCC Friday Night VC AMA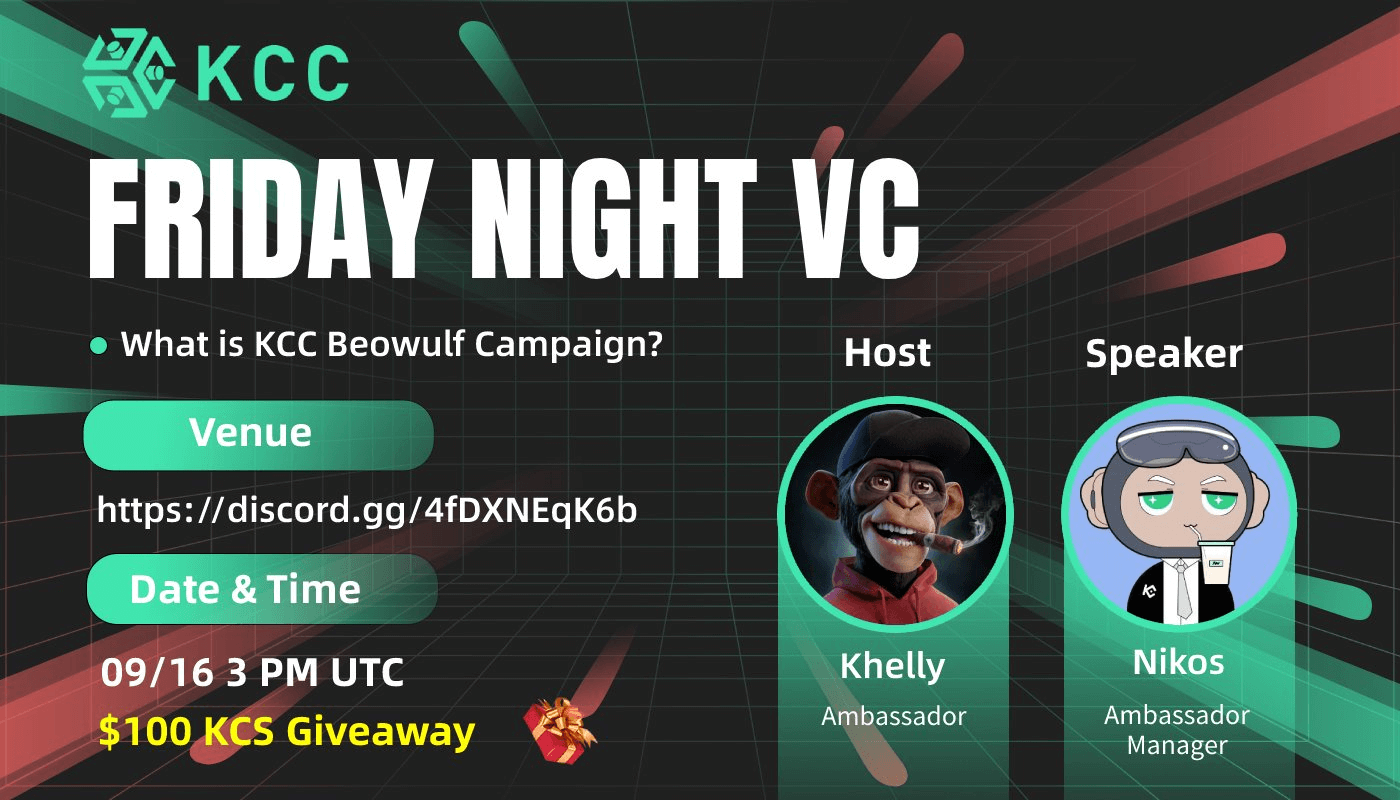 We are going to talk about our latest event KCC Beowulf on September 16th at 3:00 PM UTC
Venue: discord.gg/quest3
Host: Khelly, Ambassador
Speaker: Nikos, Ambassador Manager
KCC x DivArt AMA on September 17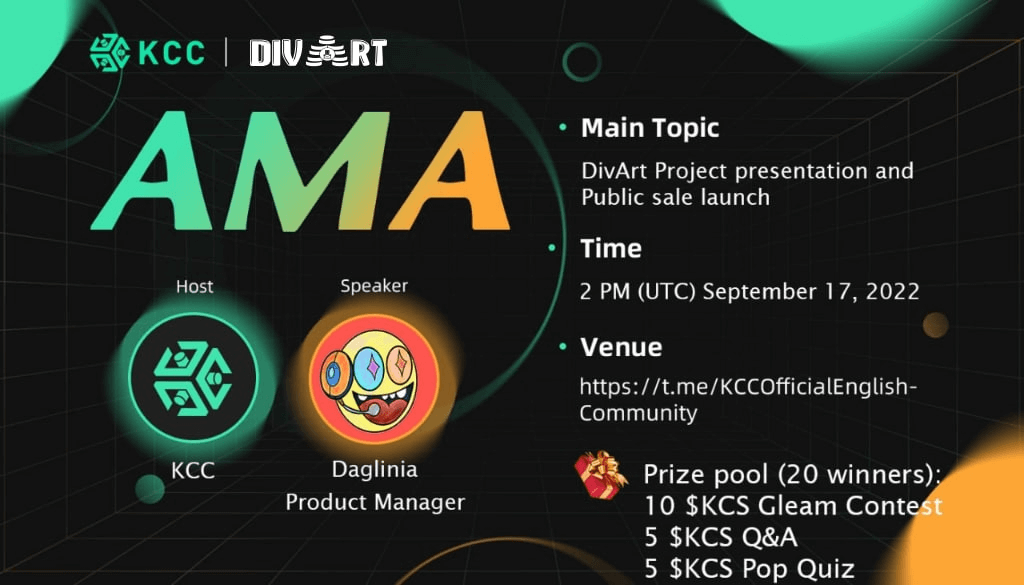 We're going live on September 17 on KCC Official English Community.
Date & Time: Sep 17 2022, 2:00 PM UTC
Venue: https://t.me/KCCOfficialEnglishCommunity
Host: KCC
Speaker: Daglinia, Product Manager
About DivArt
DivArt is an NFT developer and minting platform for Art NFTs that secures income for all its investors. The main purpose of DivArt is to offer investors a constant source of income, collectors a plethora of Art content and potential profit and, finally, artists a way to promote and sell their work by utilizing on NFT market mechanisms and community engagement strategies.
Quest3 x KCC AMA on September 16th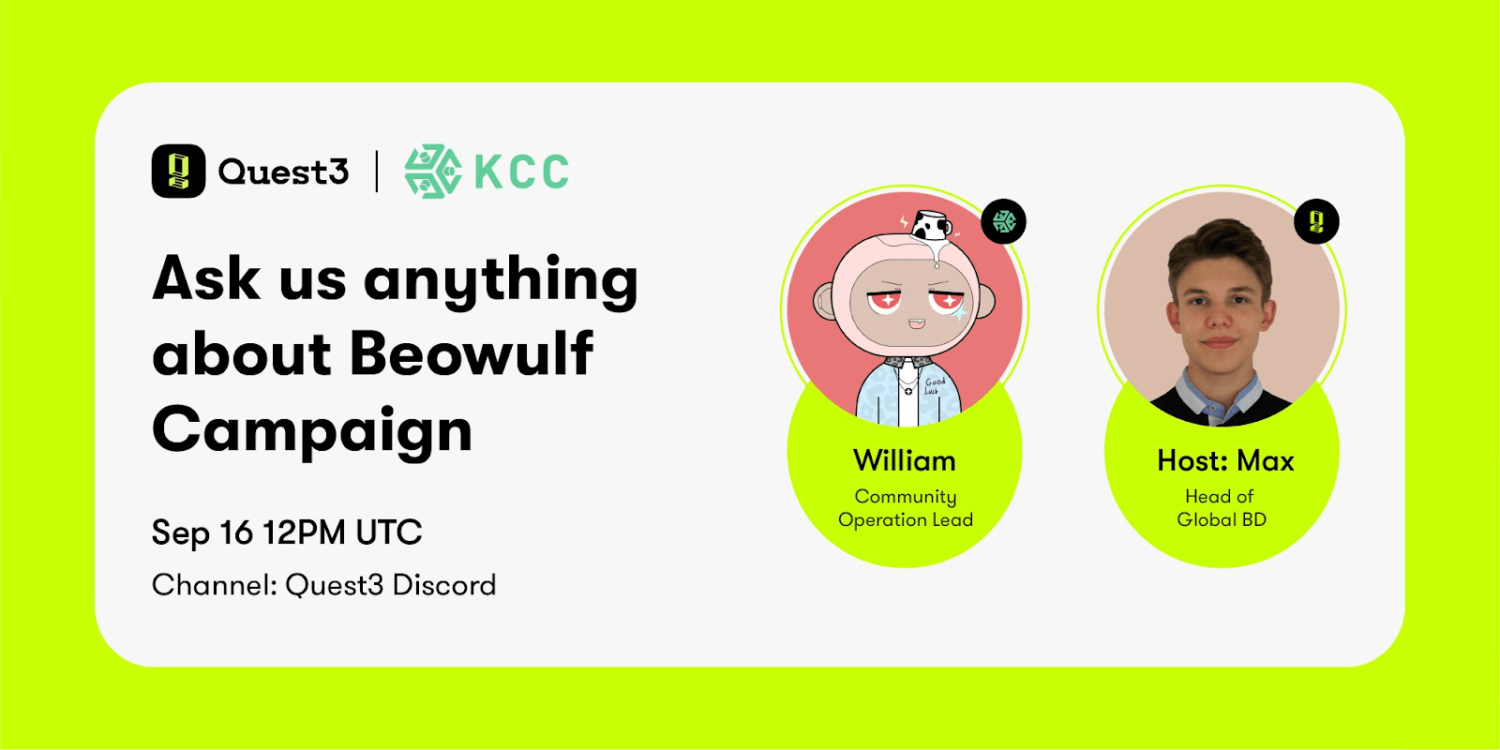 Our Community Operation Lead, William will do an AMA on Quest3 Discord introducing our coming event – KCC Beowulf.
Date & Time: Sep 16 2022, 12:00 PM UTC
Venue: discord.gg/quest3
Host: Max, Head of Global BD
Speaker: William, Community Operation Lead
About Quest3
Quest3 is dedicated to providing service to Web3 projects for effective and organic user growth. Offering a complete set of all-in-one growth tools enables web3 projects to build their own growth engines to acquire users in a more efficient and low-cost way.
O3 Swap V2 Deployed on KCC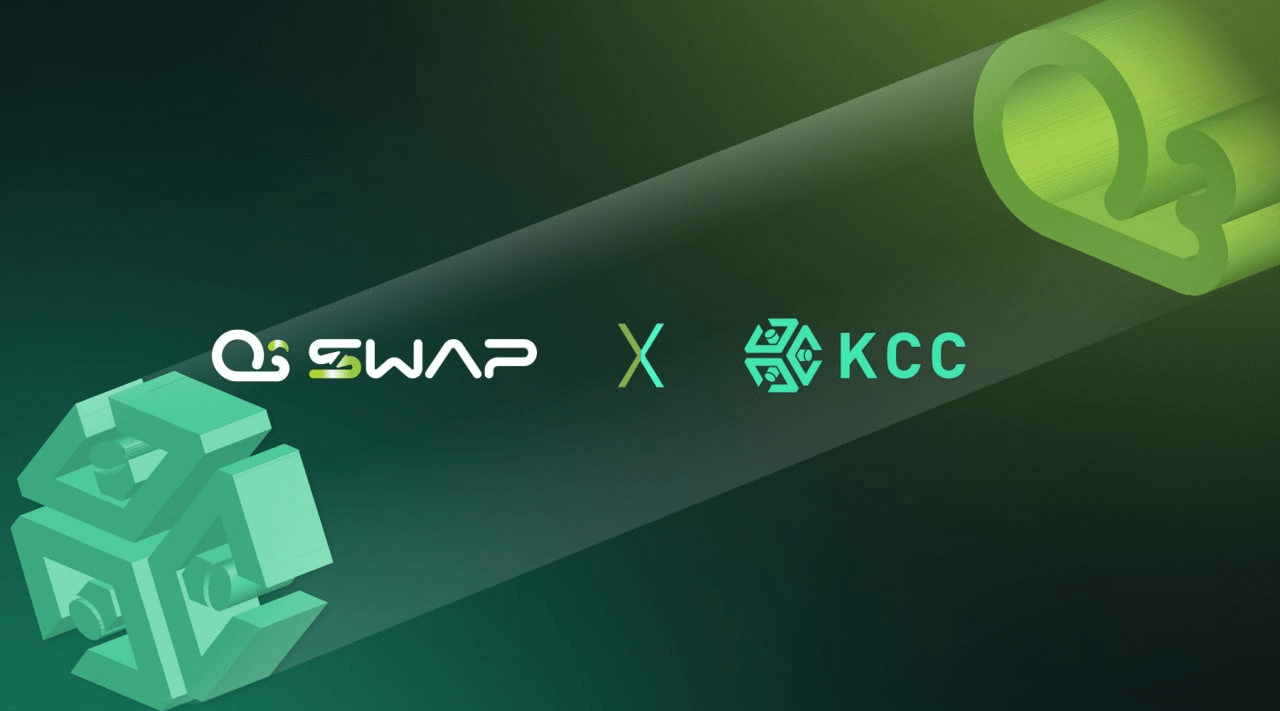 About Q3 Swap
O3 Swap V2 is the first-ever cross-chain decentralized exchange (DEX) built on the top EVM-compatible blockchains. O3 swap has already integrated with 11 blockchains, including Ethereum, BNB Chain, Polygon, Arbitrum, Gnosis Chain, Fantom, Optimism, Avalanche, Cube Chain, Metis, and Celo. It is worth noting that O3 Swap integrated its 12th chain – KCC on September 14th.
For more Details: O3 Swap V2 Deployed on KCC
KCC India x KuCoin India Gleam Contest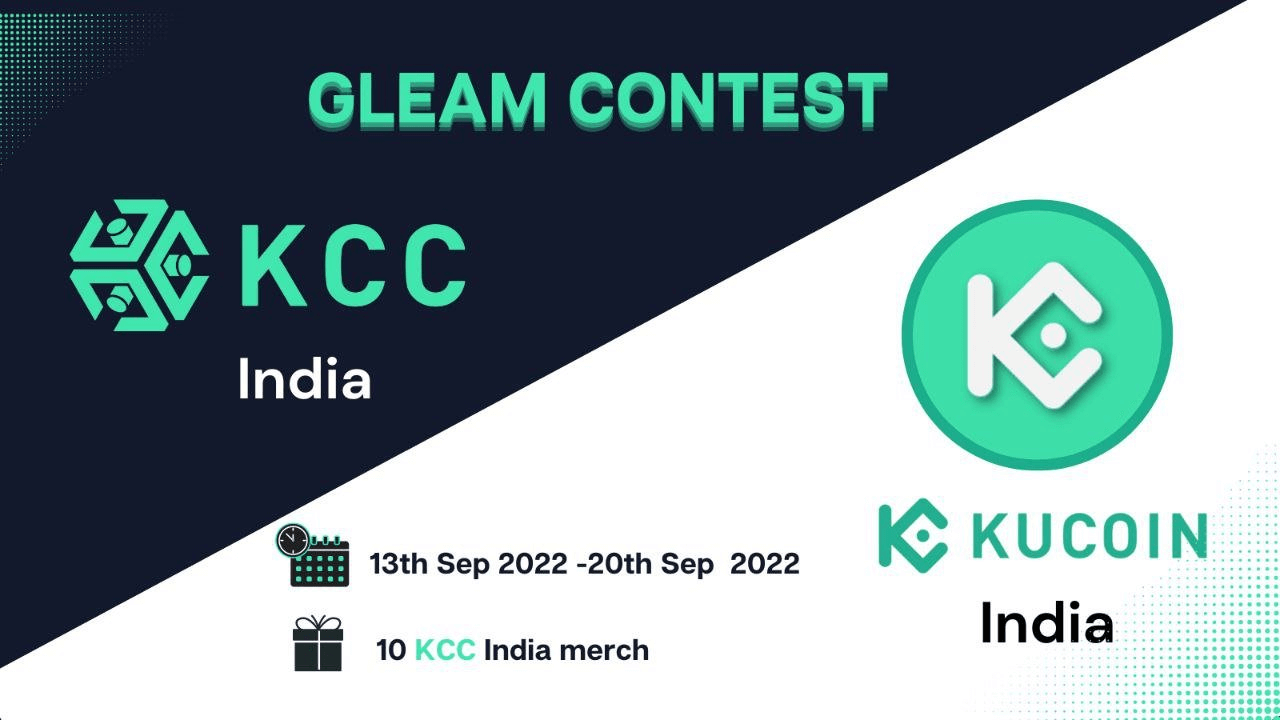 Join the KCC × KuCoin gleam giveaway competition for a chance to win 10 made-in-India KCC × KUCOIN limited edition merch. Join Now
Duration: 13th Sep 2022 – 20th Sep 2022
Reward: 10 KCC India Merch
MojitoSwap New Pair is Coming Soon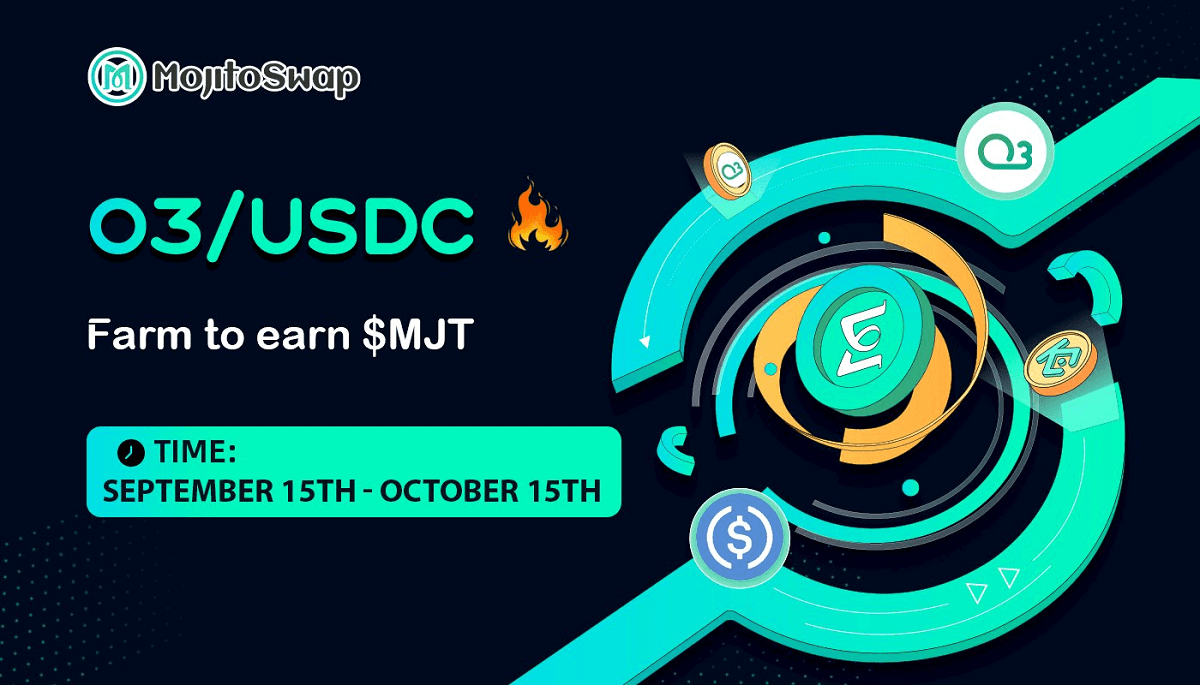 MojitoSwap has announced that O3/USDC has been selected for the MojitoSwap Liquidity Mining. The New Pair, O3/USDC will be available from 10:00 AM on September 15 -10:00 AM on October 15, 2022 (UTC)
For more information: https://www.mojitoswap.finance/
Disclaimer note: This is a weekly report that the core KCC team will be releasing with the support of its community members and partners to provide insights on the network's growth, challenges and overall observations. If you want us to include any more information or need specific insights please write to us at [email protected]