Here is your KCC Weekly Report summarizing the recent progress of our chain and the latest news about KCC Projects:
1. KCC Key Data Highlight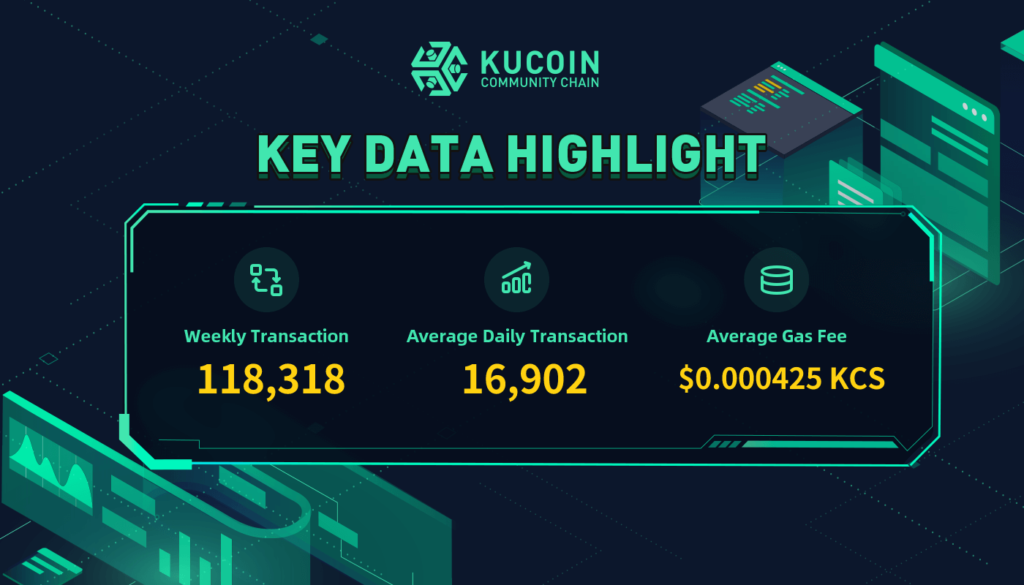 2. KCC Ecosystem Update
About Torches Finance
Torches Finance is a decentralized lending protocol based on KCC that supports mainstream crypto assets such as BTC, ETH and more. Users can earn TOR tokens by depositing and lending assets.
Lately, they have experienced enormous growth in both Supply and Borrow. This phenomenon is contributed by the growth of the project itself.
Visit the website to learn more: torches.finance/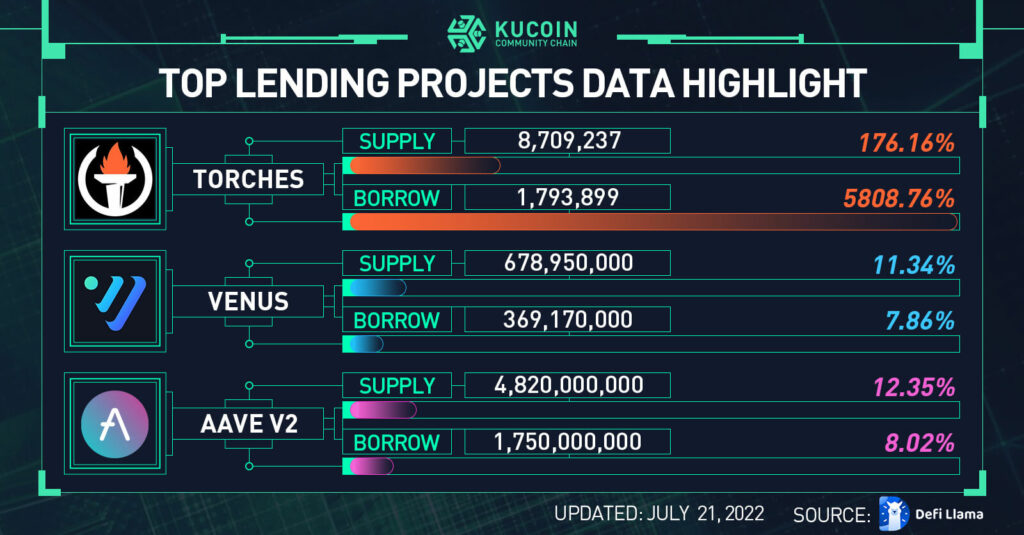 Torches Finance – Torchlight Burning Challenge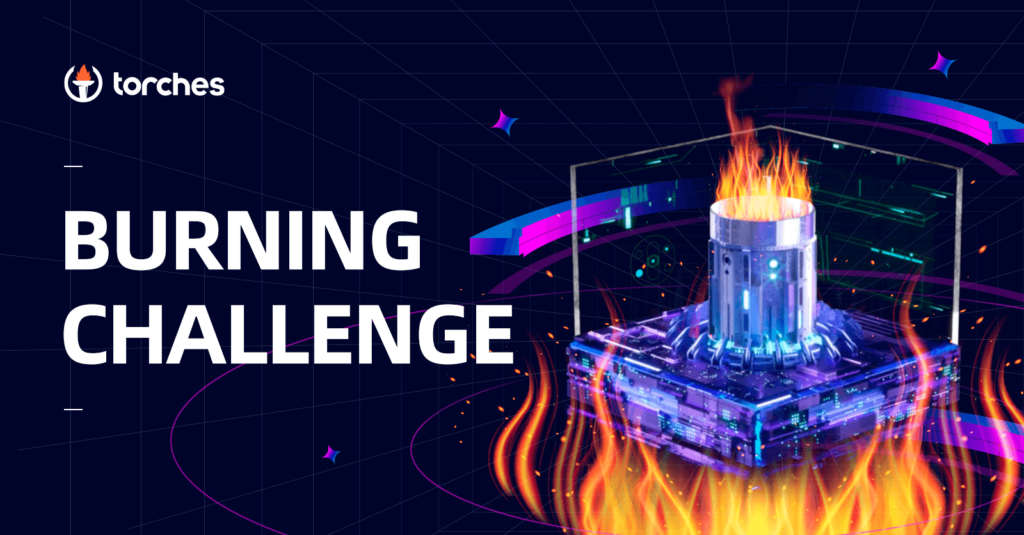 Torches Finance recently got an event called Torchlight Burning Challenge. People who completed each of the tasks will have a chance to win Torchlight NFTs.
1. Burn to Win
Users who burned at least two of their Torchlight to boost their TOP mining before 0:00 (UTC) on July 30th have a chance to get Torchlight NFT Airdrop! The higher rarity of NFTs burned the higher opportunity to win higher-level NFTs! For example Burn 2 Rare NFT will have 50% of getting 1 Rare NFT, 10% getting 1 Epic NFT, or 1% getting Legendary NFT! Note: Users have to at least supply or borrow $100 to be eligible for the random airdrop. If the User has supplied or borrowed more than $20k, then they will be airdropped 100%
2. Delist Challenge
We will take a snapshot at 0:00 (UTC) on July 30th. Users who delist their Torchlight on MojitoSwap 72 hours before snapshot will be eligible for a 1 Legendary NFT Airdrop!
3. Sweeping Floor Challenge:
Users who sweep the floor of Torchlight will be guaranteed an NFT Airdrop: Sweep Rare NFT to Win:
1 Rare (Sweep 5) / 2 Rare (Sweep 10) / 1 Epic (Sweep 20) / 1 Legendary (Sweep 30) Sweep Epic NFT to Win: 1 Legendary (Sweep 5) / 2 Legendary (Sweep 10) Deadline: 0:00 (UTC) July 30th
Read more about: Torches Burning Challenge
---
Idle Stonage Officially Launched
Idle Stoneage officially launched this month with a variety of ways to play, a variety of rewards and a variety of opportunities, recruit and upgrade powerful heroes, participate in our various gameplays, and win rich rewards
About Idle Stoneage
The Idle Stoneage is a synthetic NFT concept dual-end (web/mobile) game based on blockchain technology and deployed on the KCC. It is driven by the community, and the core gameplay is card turn-based.
The Idle Stoneage is set to be a part of the first batch of fantastic games set to launch on the KuCoin Community Chain. IdleStoneage has also received the first batch of strategic investments by KuCoin Ventures.
Disclaimer note: This is a weekly report that the core KCC team will be releasing with the support of its community members and partners to provide insights on the network's growth, challenges and overall observations. If you want us to include any more information or need specific insights please write to us at [email protected]