Hey guys. Long time no see. Here is the KCC Weekly Report(13#) summarizing the recent progress of our chain and the latest news about KCC Projects.
KCC Data Highlight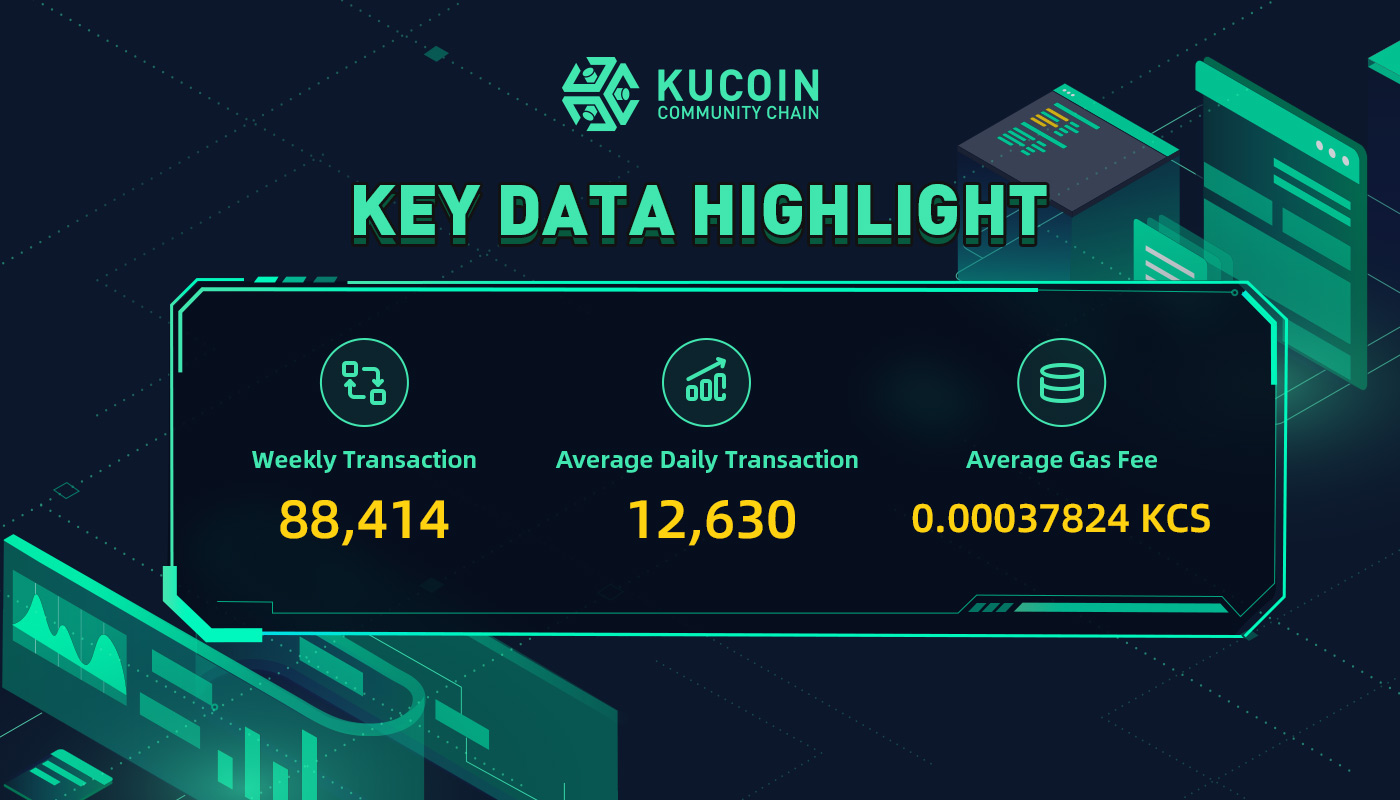 KCC Ecosystem Update
1.Challenger Assembly, the 2nd Round of KCC Beowulf is Live
Challenger Assembly was launched at 10:00 on October 10, 2022 (UTC). After completing the specified cross-chain tasks, Users will have the opportunity to obtain weapon NFTs. A single address can obtain up to 4 limited NFTs.
View more info of Challenger Assembly
Click link to view tutorial of how to join Challenger Assembly
2. KCC Was Invited To Join NFT Fireside Chat: Building in a Bear Market
Cedric, the BD manager of KCC was invited to join a NFT Fireside Chat hosted by USC.
When: October 15th, 2022 at 2:00 PM – 5:00 PM PST
Where: USC THH 101
3. Dmail Network Supported to Login & Experience Decentralized Mailbox Service with KuCoin Community Chain
October 11, 2022. Dmail Network announced that it supported login & experience decentralized mailbox service with KuCoin Community Chain. View more info here
Dmail is an on-chain Email tool with the function of web3 asset transfer, each Dmail mailbox corresponds to a private "canister". Dmail guarantees the safety of user information, and forms the fundamental decentralized identity (DID). With Dmail, users can access information, assets and DApps securely and seamlessly.
4. KCC Goes Live on BullStarter and BullClaimer
October 11, 2022. BullPerks announce the integration of the KuCoin Community chain on its launchpad and claiming portal BullClaimer. This integration will allow BullPerks to host deals on the KCC network, as well as enable our community to claim tokens of the KCC-based projects on BullClaimer! View more info here
BullPerks is the fairest and most community-dedicated decentralized VC and multichain launchpad. Unleashing the power of the blockchain and a decentralized venture fundraising model, BullPerks offers tremendous opportunities to everyone willing to invest in the best crypto projects on equal terms with VCs.
Disclaimer note: This is a weekly report that the core KCC team will be releasing with the support of its community members and partners to provide insights on the network's growth, challenges, and overall observations. If you want us to include any more information or need specific insights please write to us at [email protected]